Looking for a reliable and trustworthy roofer in Oklahoma City, Ok can be daunting. With so many options, it can be hard to know where to start. But don't worry; we've got you covered!
This article will give tips on finding the top roofing contractors near you and ensuring that your roof is in good hands.
So, whether you need a repair or a complete roof replacement, read on to discover the top tips to look for the best roofer near me in Oklahoma City.
Factors to Consider When Choosing the Best Roofer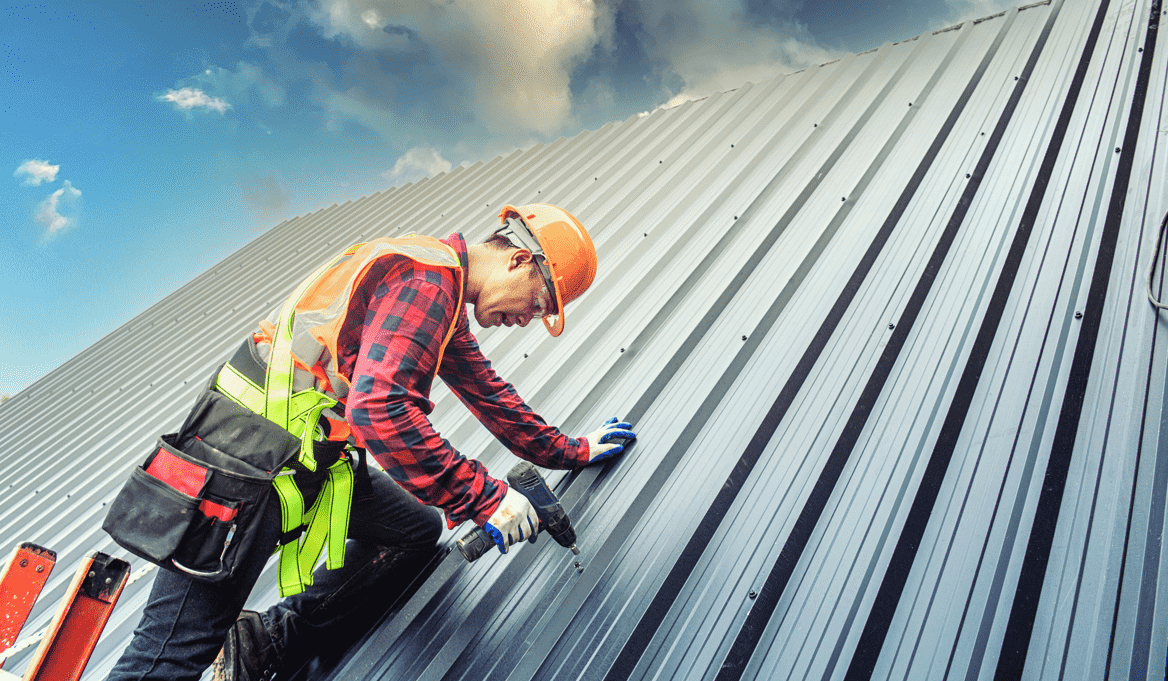 Several vital factors come to play when searching for a top roofer in Oklahoma City.
Licensing and insurance: Ensure your chosen roofing company is licensed and insured. This will protect you if any accidents or damage occur during roofing.
Experience: Look for a roofing company with a proven track record of experience. A company with a long history of successful roofing projects is more likely to provide quality work and excellent customer service.
Quality of materials: Choose a roofing company that uses quality roofing materials. This will ensure that your roof will last many years and provide adequate protection for your home.
Price: Don't always choose the lowest bid. While price is an important consideration, it should not be the only factor. Make sure you are getting the best value for your money.
Customer service: Look for a roofing company that values excellent customer service. A company that takes the time to answer your questions, address your concerns, and provide regular updates on the progress of your project is more likely to provide a positive experience.
Warranty: Look for a roofing company that offers a warranty on their work. This will earn you peace of mind knowing that if anything goes wrong with your roof, the company will take care of it.
Check online reviews: Before hiring a roofing contractor, check them to see what other customers say about their experience. This can give you a good idea of the quality of the company's work and customer service.
These factors can help you find the best roofer in Oklahoma City for your specific needs and budget.
Remember that a new roof is a significant investment, so take the time to find a reputable and experienced roofing company to ensure that your new roof will be of the highest quality and provide many years of protection for your home.
Red flags in a Roofer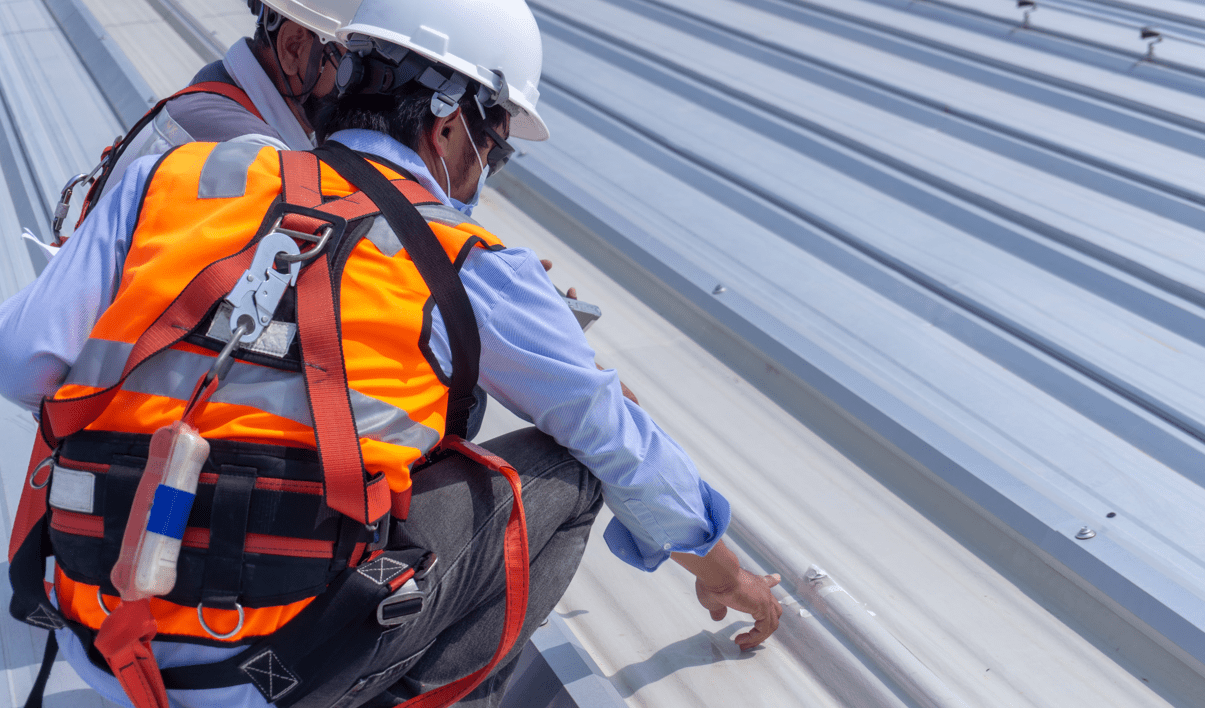 When searching for reputable Oklahoma City roofing contractors, there are a few warning signs. Below are some of the red flags:
Lack of proper licensing and insurance: A reputable roofer should have the necessary licenses and insurance to operate in your area. If a roofer cannot provide proof, it may be a red flag indicating that they are not a legitimate or reliable contractor.
Pressure sales tactics: If a roofer is pressuring you to make a decision or sign a contract before you feel comfortable, it may be a red flag indicating that they are more interested in creating a sale than in providing quality work.
Unusually low estimates: If a roofer's estimate is significantly lower than others you have received, it may be a red flag indicating that they will cut corners or use substandard materials to meet that price.
Green Flags in a Roofer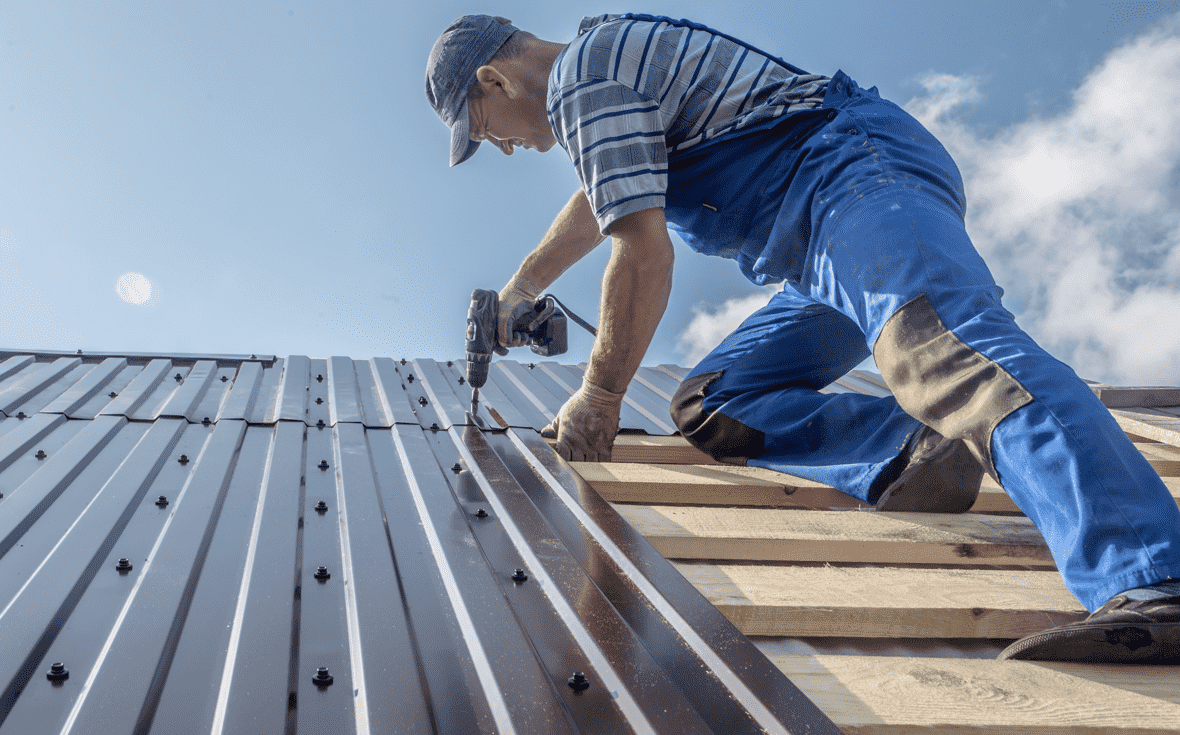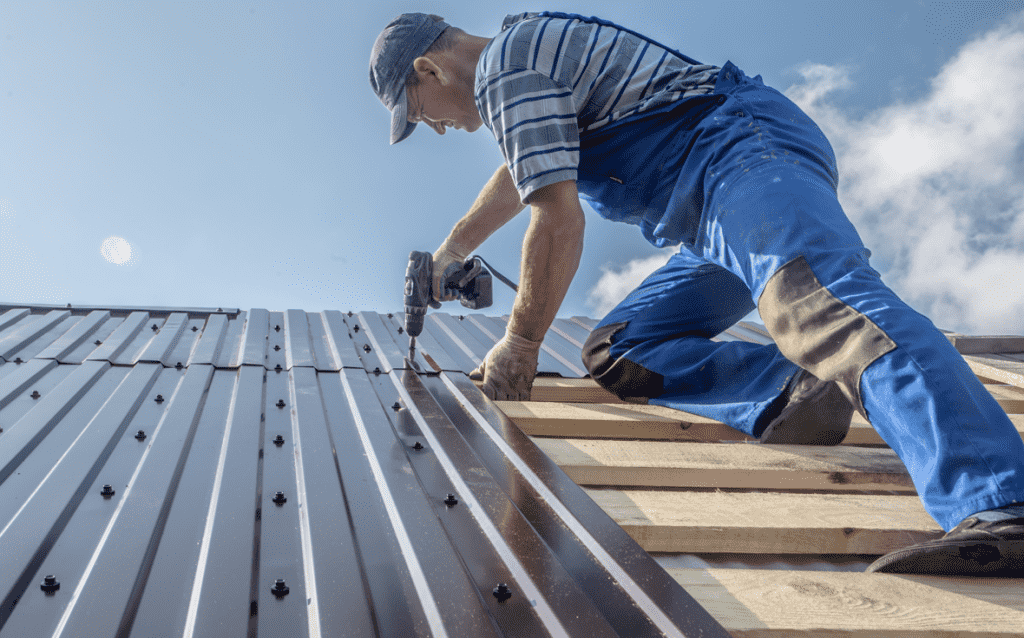 Positive reviews and testimonials: A roofer with a good reputation and many positive reviews from past customers indicates that they provide quality work and good customer service.
Professional and detailed estimates: A roofer who takes the time to thoroughly inspect your roof and give an exact estimate, including the materials they will use and the scope of the work, is likely to be a professional and reliable contractor.
A willingness to provide references: A roofer willing to provide references from past customers is a good indication that they are confident in the quality of their work and are eager to be accountable for it.
A warranty for the roofing job. A roofer willing to back up the work with a warranty indicates that they are confident in their work and ready to stand behind it.
Various Roofing Services to Consider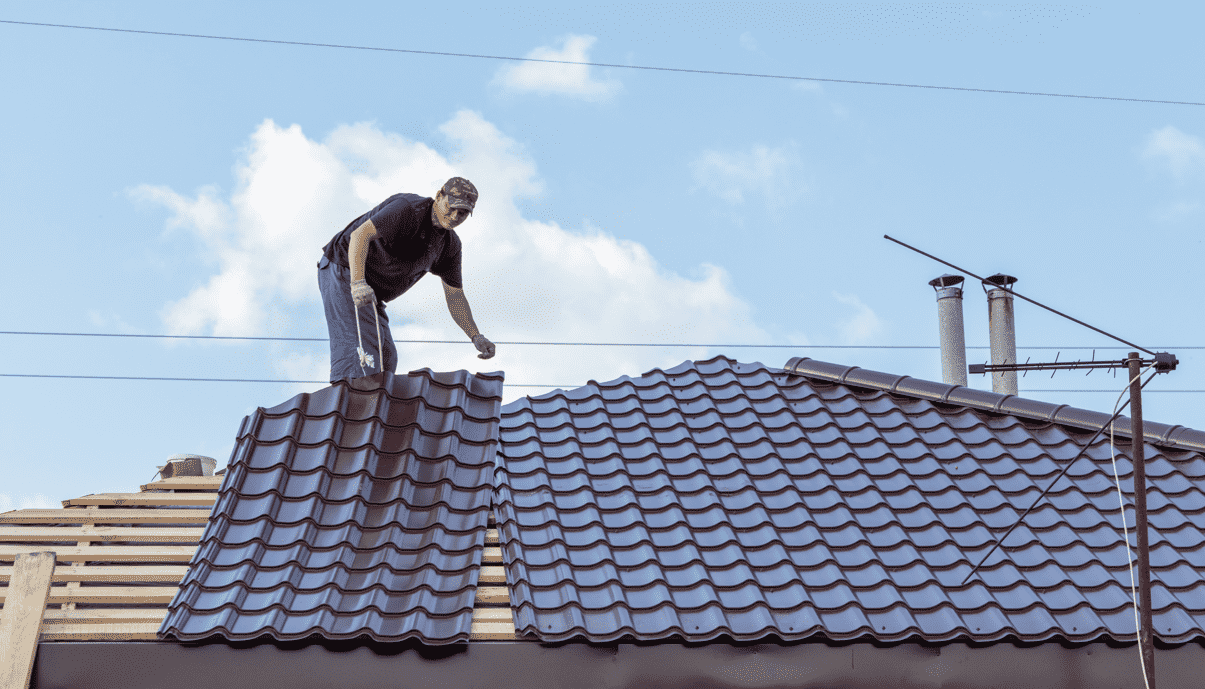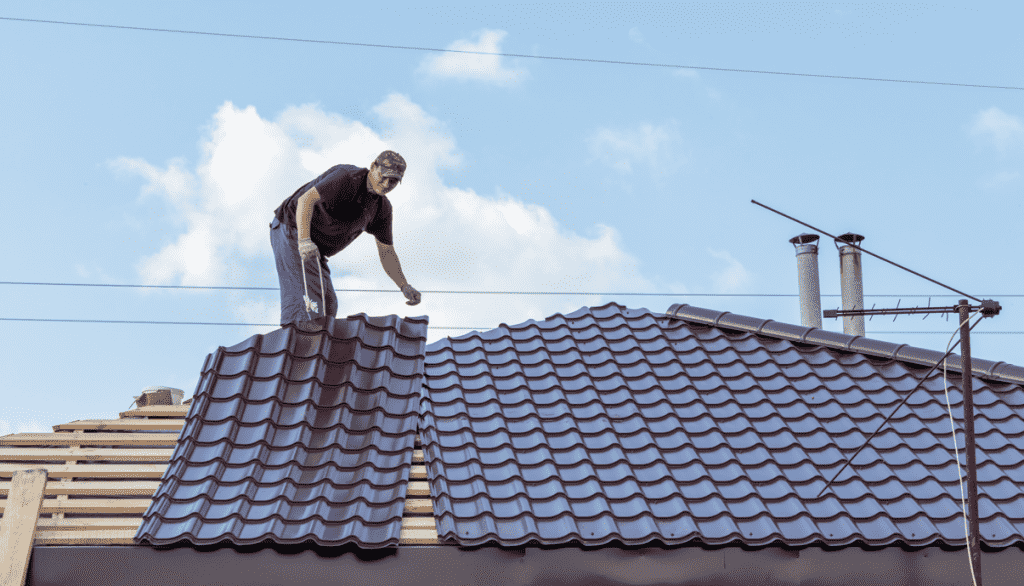 Here are some of the roofing solutions that a professional roofer may provide:
Roof repair: This service includes fixing leaks, which can be caused by damaged or missing shingles, flashing, or other roofing materials. A qualified roofer will be able to identify the source of the leak, make the necessary repairs, and ensure that the roof is adequately sealed to prevent future leaks. They may also replace missing or damaged shingles and repair any other issues found during the repair process.
Roof maintenance: This service includes regular inspections of the roof to identify any potential issues before they become significant problems. A qualified roofer can spot signs of wear and tear, such as missing or damaged shingles, and make the necessary repairs. They may also clean the roof to remove debris, moss, or other materials that can cause damage or shorten the roof's life.
Roof replacement: This service includes removing the old roof and installing a new one. An expert has the skills and resources to dispose of old roofing materials, such as shingles, properly. They will then install a new roof, which may include new shingles, flashing, and other materials as necessary. A roofer should also be able to advise if the roofing system is beyond repair and if replacement is the best option.
Roofing Installation: This service includes installing a new roof on a new building or addition. A qualified roofer can work with the building plans to ensure that the roof is installed correctly and meets all local building codes and regulations.
Re-roofing: This service includes installing a new layer of shingles over an existing roof. Roofers can remove the old shingles, repair any damage to the roof deck, and install new shingles. This service is typically done when the existing shingles are in good condition, but the homeowner wants to change the color or style of the roof.
Skylight installation: This service includes installing skylights to provide natural light and ventilation to the attic or other interior spaces. Skylights need proper sealing to prevent leakages.
Gutter installation and maintenance: This service includes installing new gutters or repairing existing ones. A roofer can install correctly sized and sloped gutters to ensure proper drainage. They may also be able to repair any damage to the gutters or downspouts.
Roof ventilation: Roof ventilation involves the installation of vents, such as ridge vents, to allow hot air to escape from the attic and help to keep the roof cool.
Solar panel installation: This service includes installing solar panels on the roof to generate electricity and reduce energy costs. Some roofers can install solar panels and ensure they are correctly connected to the electrical system.
As always, it's a good idea to ask a potential contractor about their capabilities and get a detailed estimate of the work that will be done before hiring them.
Can a Handyman Do a Roof Repair?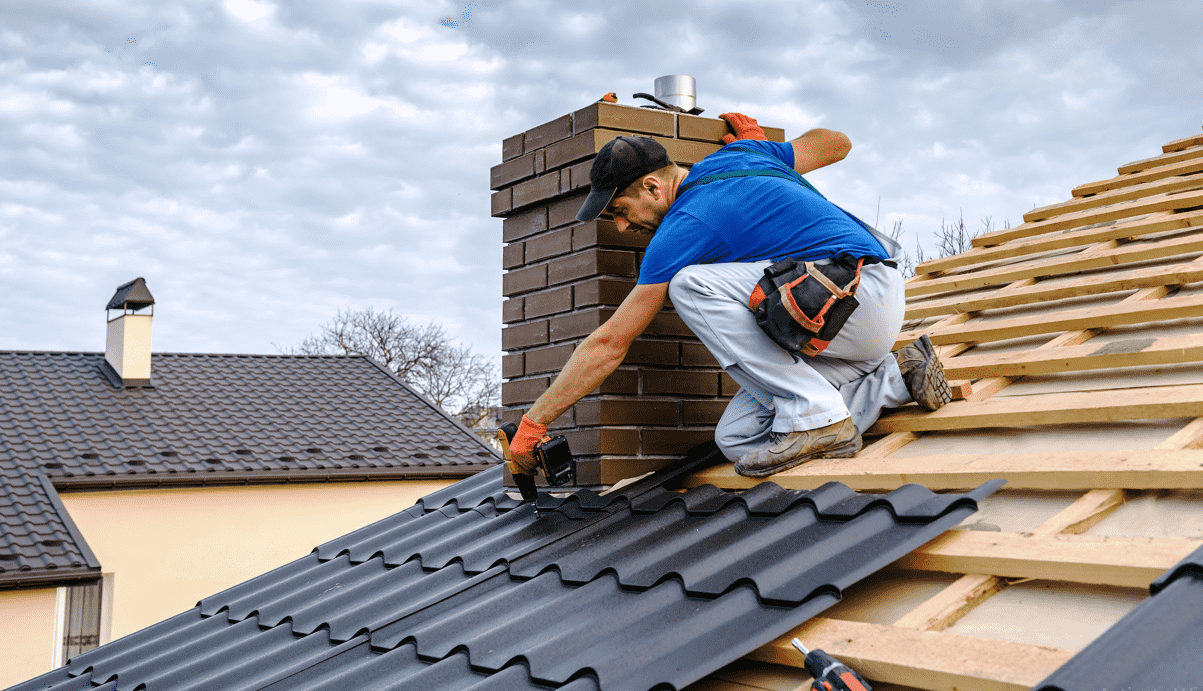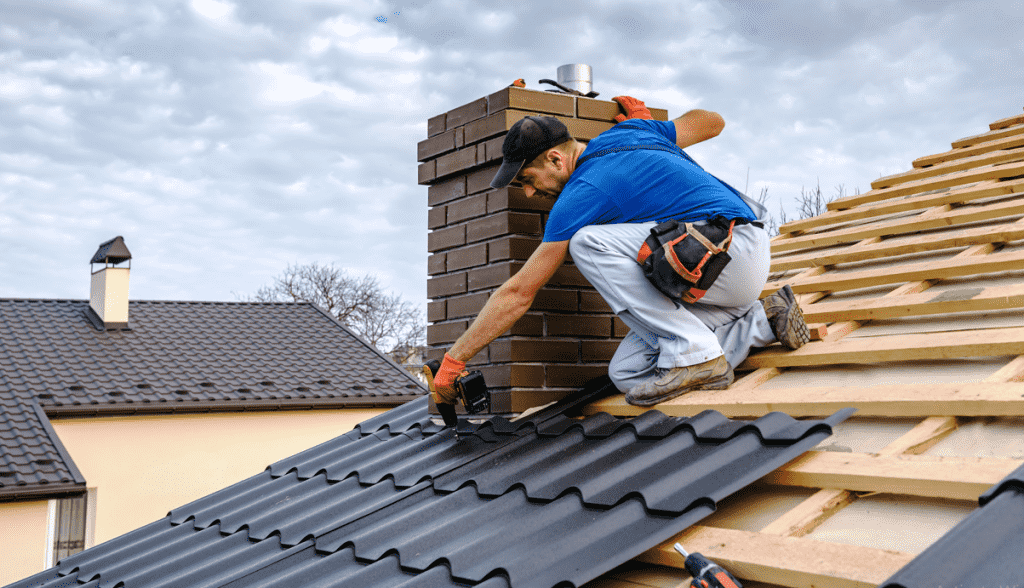 A handyperson can perform basic roof repairs, such as patching a small leak or replacing a few shingles. However, it is essential to note that roofing is a specialized field that requires a certain level of skill and experience.
A professional roofer will have the knowledge, tools, and expertise to correctly diagnose and fix any issues with your roof.
Hiring a licensed and insured professional roofer for any significant repairs or replacements is always recommended to ensure the job is done correctly and safely.
The Best Oklahoma Roofing Company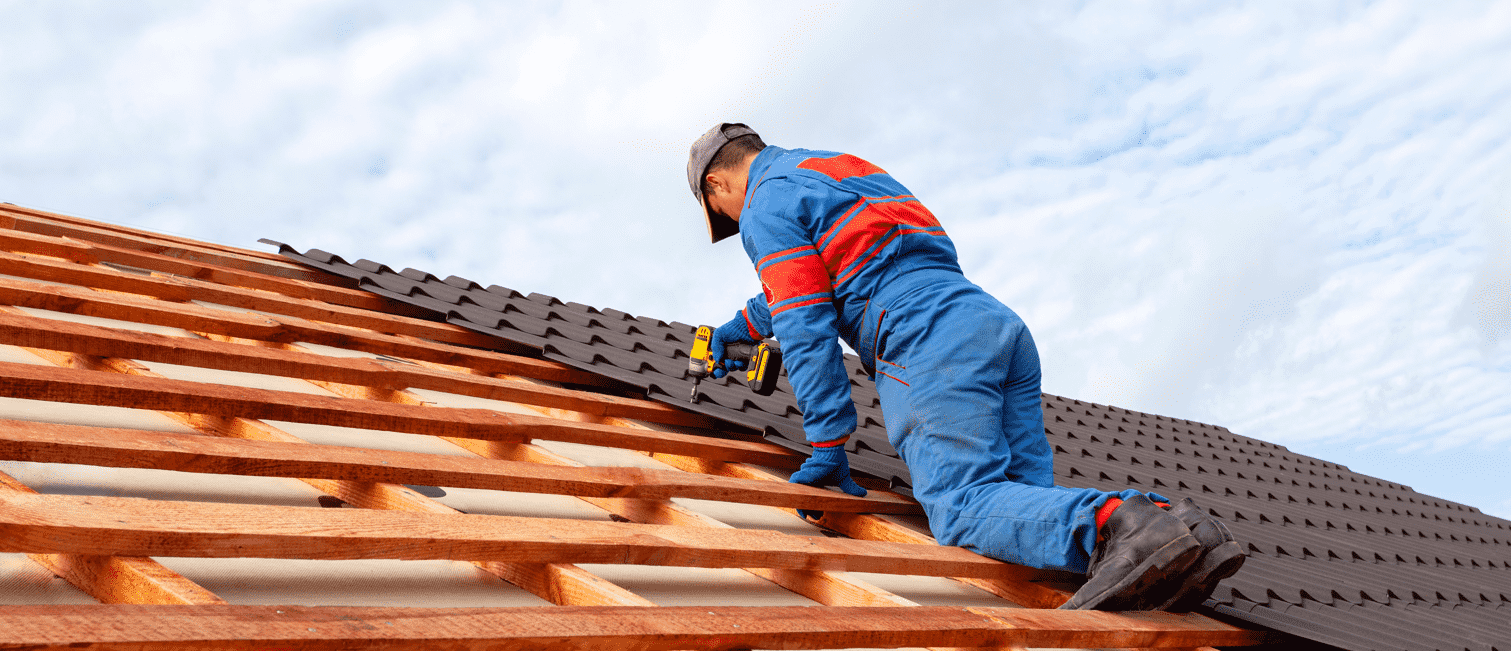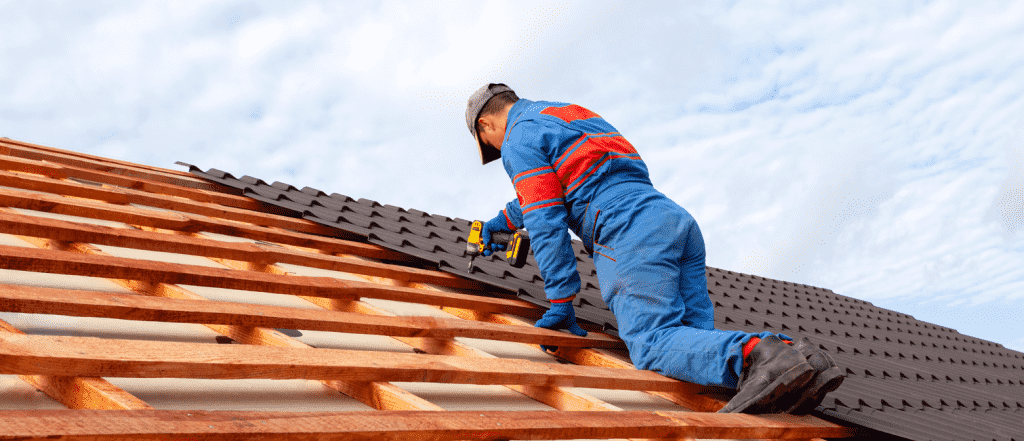 We at Wright Way Roofing and Construction, LLC are proud to be one of the best Oklahoma City roofing professionals.
We have served the community for many years and have built a reputation for top-quality work and excellent customer service.
We are fully licensed, insured, and bonded, meaning our customers can trust that we are a legitimate and professional business that adheres to all relevant industry standards and regulations.
We have a team of experienced and highly skilled roofers. Our team members are factory-certified, meaning they have undergone extensive training and have been vetted by leading roofing manufacturers.
This ensures they have the knowledge and experience needed to provide top-quality work.
We also take pride in the range of services that we offer.
We do:
Commercial Roofing
Flat Roof Installation
Roof Inspection
Insurance Claims
Additionally, we are well-equipped to handle roofing materials like an asphalt shingle roofs, wood shakes, tile, metal, and metal roof, flat roofs.
We understand the importance of customer satisfaction, which is why we always provide clear and detailed estimates and keep our customers informed throughout the process.
We also offer a warranty for our work, which gives our customers peace of mind knowing that their roof is protected.
Get in touch today for more information.